Following the symposium at the NERA conference, project researchers are also working with a special issue at UNIPED.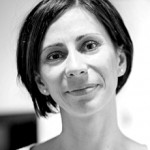 Crina Damsa & Thomas de Lange, the guest editors of the special issue, describe it as:
"This special issue explores how various forms of student centered approaches have been implemented in higher education courses and programs. Its main aim is to examine and understand the way teaching methods and various forms of activity are employed to activate students and to achieve quality in the teaching and learning processes. In addition, the special issue addresses aspects of organization and leadership of study programmes in relation to the teaching and learning processes.

Implications for the educational practices will be identified following from the analysis of empirical cases from Norway and Finland. The articles and the commentaries cover a wide spectrum of disciplinary contexts, institutional contexts and levels of education and intend to identify and problematize aspects that might foster or stand in the way of achieving quality in teaching and learning. The contributions take a departure point in empirical data and engage with different research methodologies.

Overall, the ambition of this special issue is to provide a nuanced and research-based view on quality work in practice and inspire innovative efforts in the future."
The contributions in the special issue will be both in Norwegian and English.