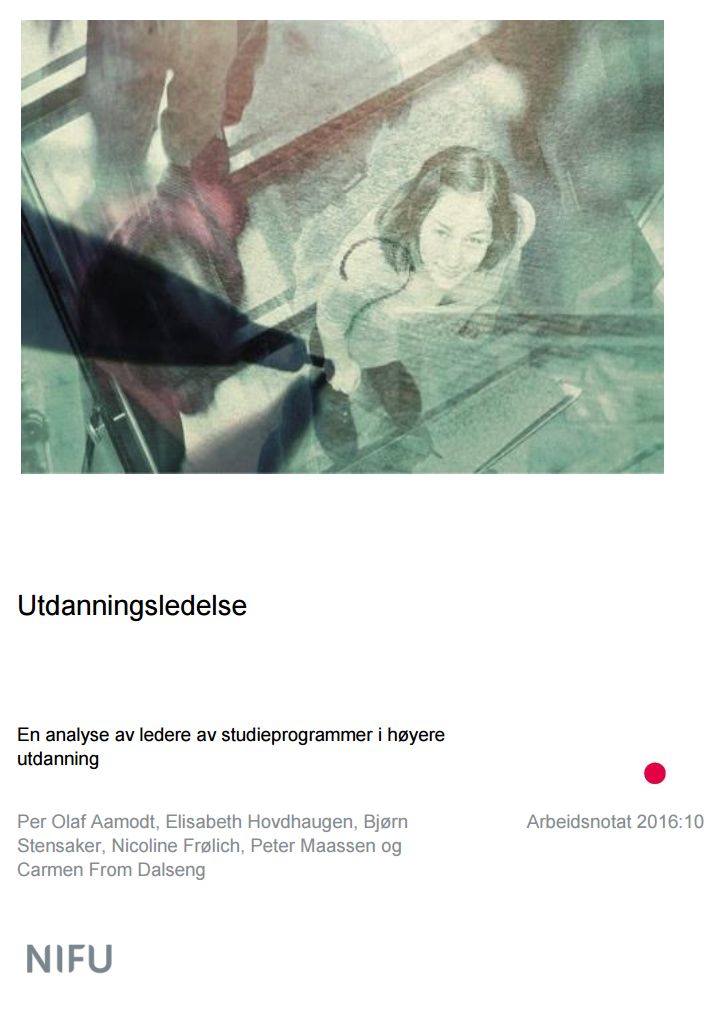 Key results from the survey to study programme leaders have been summarized in a recent working paper published in NIFU series (available in Norwegian). The working paper presents some of the main results from the survey, which will be followed with more detailed analysis in various academic publications.
Key results include:
Educational leadership as a specific role is ambiguous and lacks of standardization. This can be interpreted as educational leaders lacking power, but it can also be interpreted as a flexible way to tackle complex institutional realities.
In a number of cases, this leadership function is instead viewed as a coordinating role, as there is little opportunities to influence academic and administrative aspects of the study programmes.
Educational leaders frequently co-operate with various other arenas and actors, thus the function is often enacted in a collaborative manner.
The working paper primarily maps this rather heterogeneous and complex landscape of educational leadership, highlighting key differences between disciplinary and professional study programmes. The study was sent to 1010 respondents from 33 institutions in December 2015. During the survey, 551 respondents provided their answers, making the response rate of 54,6.
The survey is first of its kind in Norway and thus provides fascinating new data to understanding the role of educational leaders in Norwegian higher education institutions, a population that has not been previously studied.